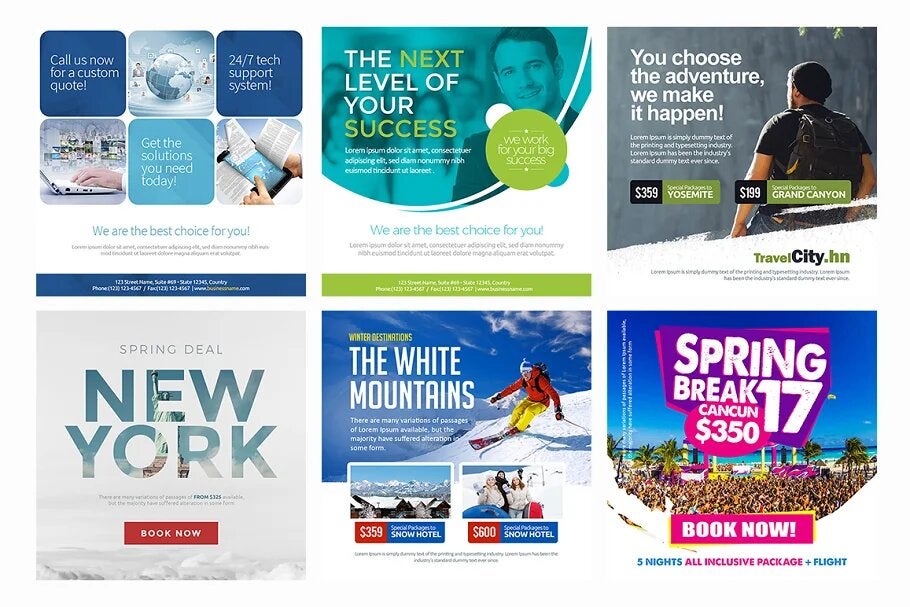 100 Multipurpose Instagram Templates Pack - Use HWUO3J3OTR to get a 50% Discount.
$50.00
Use this Coupon Code: HWUO3J3OTR to get a 50% Discount! 
How to use Coupon Code:
1. Click "Buy Now"
2. Click "Add Coupon" below the email address box
3. Paste the Coupon Code: HWUO3J3OTR and enjoy your 50% Discount!

This set of 100 Social Media Templates is Multi-Purpose. It's perfect for a shopping store, real estate agent, car services, store discounts, fashion bloggers, designers, photographers, travellers, restaurants, Instagram quotes, clubs, veterinarians, sports, blog posts and any other possible purpose.

Just edit text and place your image, and you'll be ready to start promoting your products, quotes, company, services, etc. Attract more traffic to your social network profile.


File Content
100 PSD Files
Dimensions 900×900 pixels
72dpi – web format
Editable text and elements
Only free fonts are used. Links are provided in the info file.
PSD files are well organised
Fully Editable
Only free fonts

In case you're not sure of what Instagram Templates mean: Instagram templates are pre-made layouts featuring graphics and text that you can edit to create new posts and Stories.